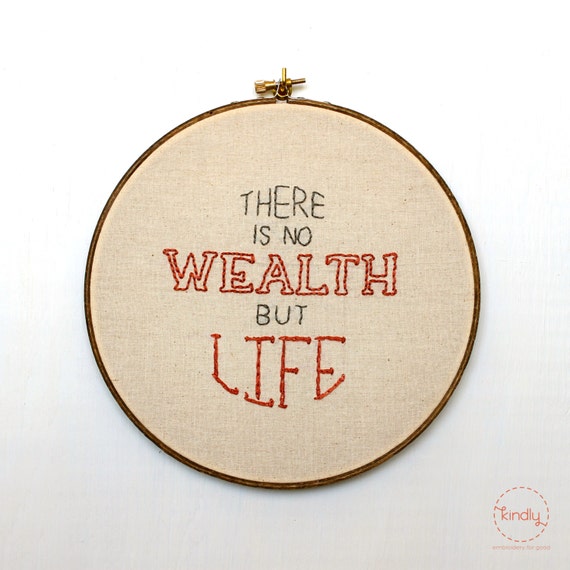 Did you guys notice that I got a new button over there on the right sidebar?
I know you guys saw
my thesis project
, right? Well this is one of my friends', called
Kindly
! For her thesis, my roomate Amanda made a set of hand-embroidered hoops featuring quotes from the Arts and Crafts movement. She made them to raise awareness for child labor, and a portion of the proceeds from this project will go to Unicef!